Scott Carroll's BoCar Special
From Scott: "Any help to locate the history of this car during the 1960's and 1970's would be appreciated.


From Scott: "The history of this BoCar is unknown except for photo's and a letter I have that would indicated the car's tube chassis appears to have been built by LeBron in Omaha. It's set up for a 348 Chevy and originally had a front straight axel with a single transverse spring."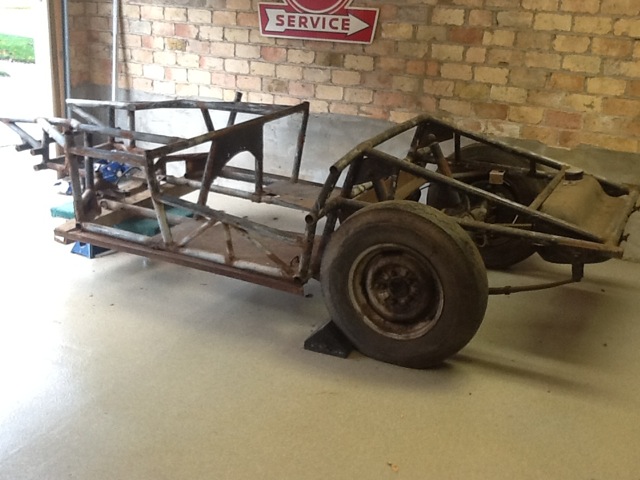 More from Scott: "At the rear it has an Olds differential with leaf springs. Also, unique to this car is the period hood scoop."
"At some point the body had been painted bronze, yellow and now red. I have a bill of sale which shows the car was sold in 1986 by Neil Romini of Illinois."
If you can help Scott with the history of his car: Please email me!
Next: Alan Szarek's 1946 Cisitalia 202